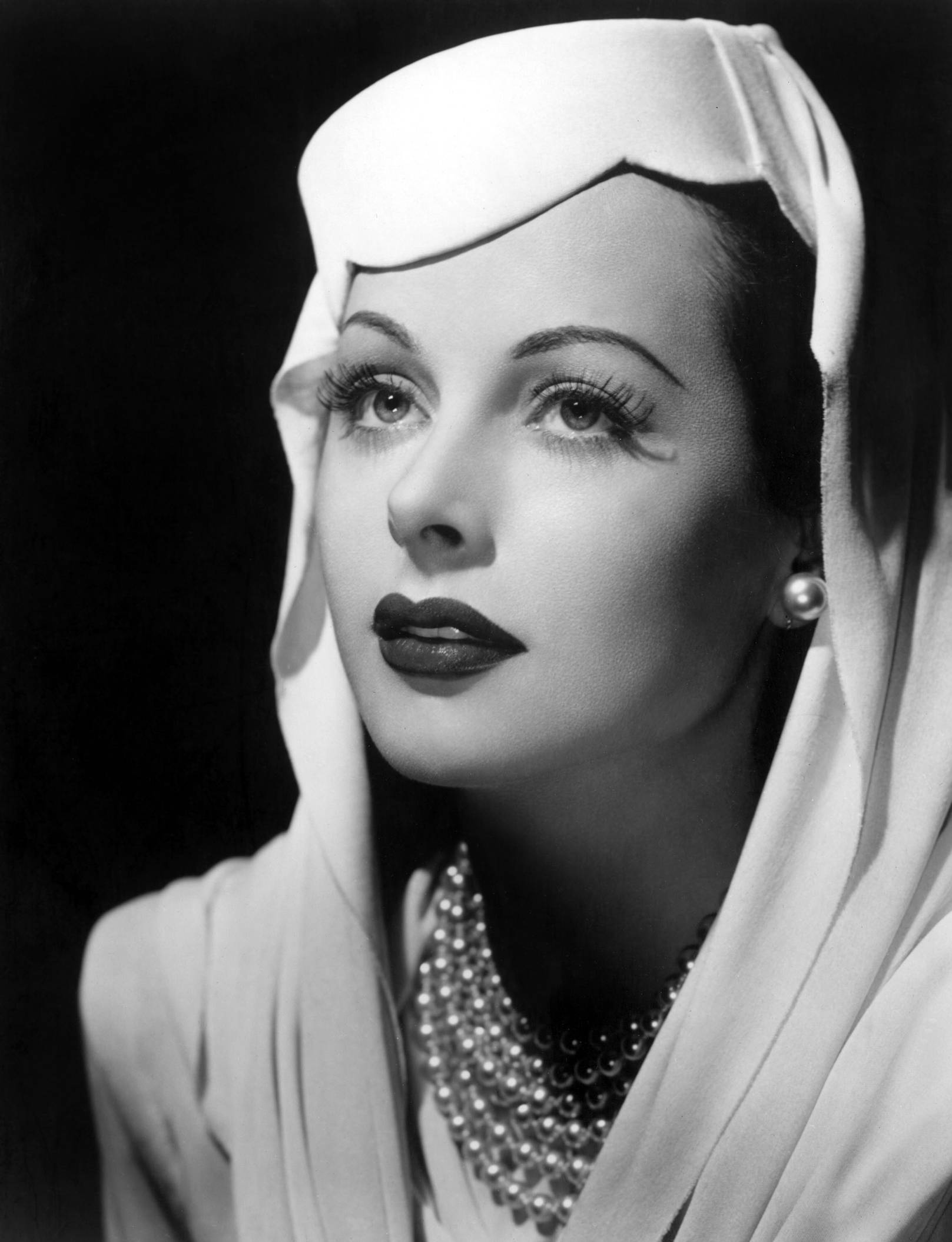 (1914-2000) STARLET BY DAY-INVENTOR BY NIGHT. OVER 60 YEARS AGO, THIS HOLLYWOOD GLAMOUR QUEEN PATENTED A MISSILE GUIDANCE SYSTEM THAT KEEPS YOUR CELL PHONE WORKING.
Hollywood, 1940: on the eve of World War Two, a silver screen goddess and an avant-guard composer meet at a party. Over the piano they tinker with notes in a duet. Suddenly the actress observes that they are using the changing notes to communicate. Hedy Lamar was about to make history. Back home in Austria, Lamar had been married to a prominent arms dealer. Her domineering husband threw lavish parties for fascist politicians and scientists. Hedy absorbed the details of weapons control systems, and developed an abiding hatred for the Nazis.
She fled her husband by drugging the maid he hired to guard her and escaped to London. Then it was on to Hollywood and that fortuitous piano duet with composer George Antheil. They developed 'Frequency Hopping", a kind of spread spectrum technology. They reasoned that a piano score is a way to communicate using 88 alternating notes ...or sound frequencies. With slotted paper rolls, they devised and patented a jam-proof radio control system for torpedoes, using rapid frequency changes between a synchronized transmitter and receiver. Lamar and Antheil hoped to help the war effort, so they offered their invention to the U.S. Navy. But the Navy thought it was too cumbersome to use.
The war ran its course, the patent ran out, and the inventors never made a dime. But microprocessors eventually made the idea easier to use. Our cell phones, traffic controllers, pagers and wireless internet are all based on spread spectrum technology. And the Milstar satellite communications system provides jam proof military transmissions, using an idea pioneered by Hedy Lamar- a digital girl in an analog world.