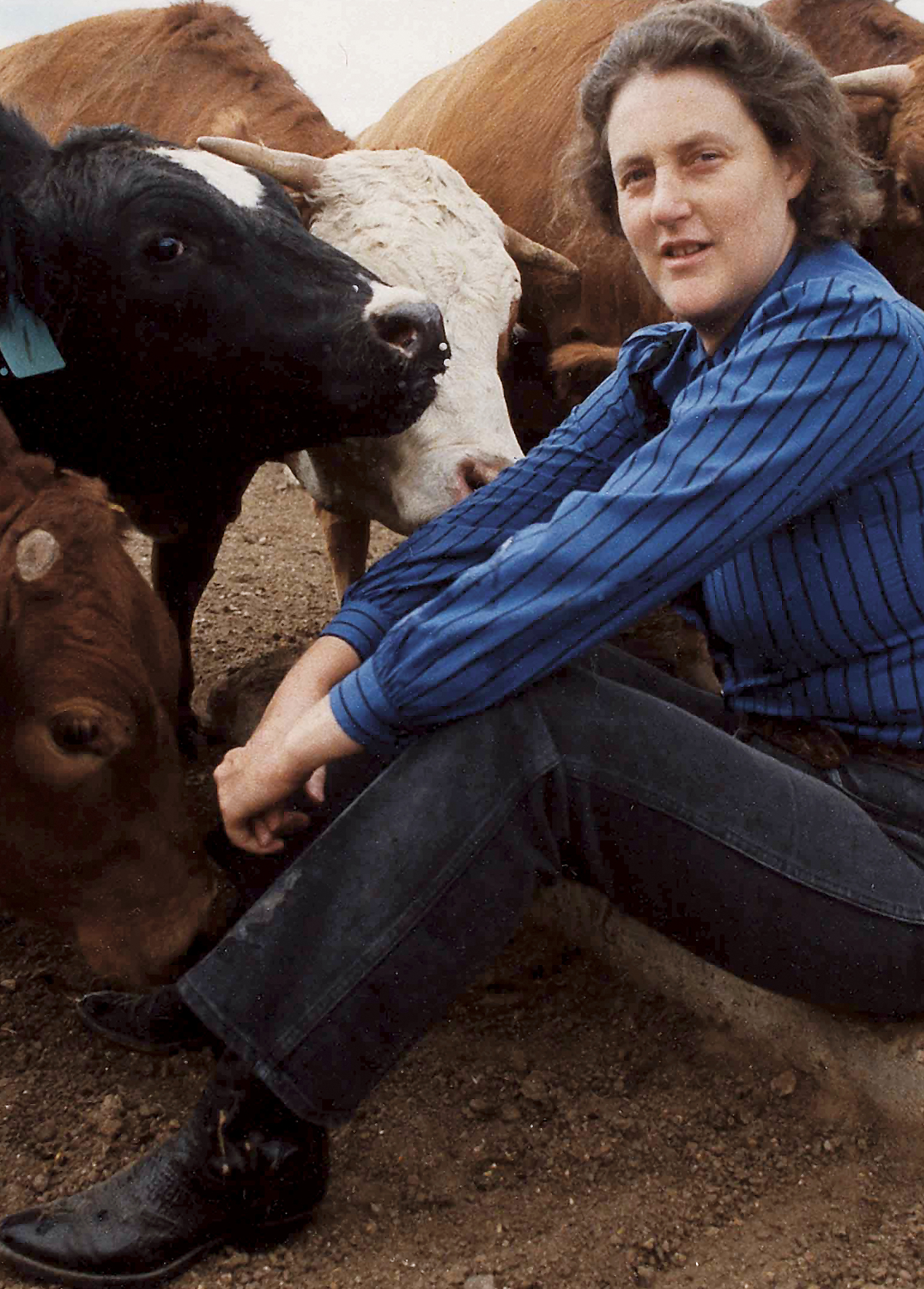 The thing that usually amazes people most about prolific woman inventor Dr. Temple Grandin is not all the great strides she has made to improve animal-handling devices, nor the fact that she earned a Ph.D in animal science and became a world-renowned teacher and speaker. Instead, what usually amazes people most about Dr. Temple Grandin is that she accomplished all this while living with autism.
With guidance and mentoring, Grandin, who didn't speak until she was nearly four years old, learned to use aspects of her autism to fuel her work as an inventor. The social stigmas attached to her diagnosis also may have helped inform her belief that animals should not be mistreated or subjected to a lower quality of life. To put her beliefs into practice, Dr. Temple Grandin designed a number of inventions that use behavioral principles rather than excess force to control animals.
Dr. Grandin's restraint systems keep animals calm and prevent them from getting hurt, and her center-track restraint system is currently used to handle nearly half of all the cattle in North America. She also has designed livestock handling facilities around the world (everywhere from the U.S. and Canada to Europe and New Zealand), and developed an objective scoring system for assessing the handling of cattle and pigs at meat plants.
To help others with Autism created the "hug box", a device to calm those on the autism spectrum. The subject of an award-winning, 2010 biographical film, Temple Grandin, she also was listed in the Time 100 list of the one hundred most influential people in the world in the "Heroes" category
Along with being an inventor and animal-handling expert, Dr. Grandin is a prominent author and expert on the subject of autism. Strongly believing the characteristics of the condition can be controlled and modified, she has been featured on major television programs, such as "Today," "48 Hours" and "20/20," and written about in publications like People magazine, Forbes and The New York Times.